I know, I know. So the Triumph TR7 wasn't a "proper" British Sports Car. After all, it leaked, its electrics were appalling and the engine had a suspect track record. The bodywork, too, was of dubious quality, and with hindsight the Triumph "Disprin" would have been a more appropriate name.

It follows, then, that to even the die-hard defender of the British classic car movement, the idea of taking one of these Seventies wedges on a long trip must seem ridiculous. Even when new, the regular morning jaunt to the office required a stiff upper lip and a delight in personal torture. Where was the fun in KNOWING that you would get there with working headlamps and washers? A typically British sense of adventure was certainly needed.

Having been dedicated Grecophiles for some time, myself and my friend Neil Batt decided that we should renounce our dedication to day to day activities in Old Blighty and embark upon a mission to drive a TR7 to the Ionian island of Paxos, Greece.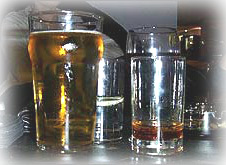 ME: "...it'll be a turning point in motoring history!..."
NEIL: "...You're right! Just think, nobody else would have thought of taking a TR7 so far. Do you think anyone will click that you couldn't afford any other British sports-car? Hey, it's last orders...more beer?!"

I have to confess to waking up the next morning with a bit of a sore head and a vague recollection of agreeing to drive to Greece in a Triumph TR7. A TR7! Greece! Okay, so we all set ourselves challenges, but a TR7? Throughout the next few days I tried desperately to banish the idea from my mind, but somehow it just wouldn't go away. A few days later, I was blowing the dust off RJW 307R, an early Speke-built car sporting a period orange paint finish and four flat tyres.

"...Actually John, she's a shed..." said Dave, a friend of a friend who runs a local garage. "...She came in seven years ago and hasn't run since. I use it for storing wheel trims..."

One day later and a hundred pounds lighter, I towed the sorry looking Triumph, now named "Bessy", to my welder's workshop. A new sill and front floorpan later, she was starting to look like a lady again! Surprisingly, the chassis legs were remarkably sound and it became apparent that, despite her age, she had never been previously corrupted by the evil point of a welder's torch.

Now sound and solid, I took Bessy to my own lock-up to begin the huge task of completely rebuilding her. If we were to get to Paxos in time for the best jobs, we had to be there for the start of the 1994 tourist season in April, which meant that we had less than three months to completely restore the car. We had to work on the interior, engine, suspension, brakes and electrics before an MOT certificate could be, issued, plus rub her down and carry out a complete Cellulose body massage.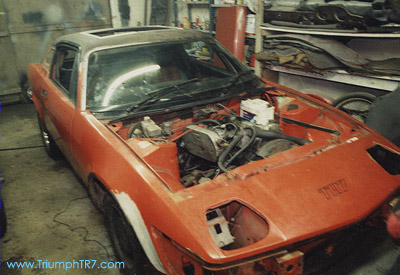 Having heard the horror stories of the two-litre, slant-four engine suffering from temperature problems, I decided to fit an electric fan in addition to the standard unit. Fellow TR7 enthusiasts told me that the car wouldn't need it, but Neil persisted in forcing a fan from a Vauxhall Cavalier fit in the nose-cone, ahead of the radiator. Little did I realize just how glad we would be of that little modification.

Without having time to even clean the grubby interior headlining, Neil and I said farewell to our (worried) families and headed for Dover. "Nick of time" was to become the slogan for this trip - the indifferent receptionist at the check-in desk informed us that a ferry would be leaving for Calais in twenty minutes. The following scene must have looked, to onlookers, like a scene from an episode of "The Sweeney".

To shouts of "... Get in the motor...'" and "... Go!Go'..." we hurtled like villains on the run through embarkation gate ninety-six, amongst tyre squeal and downright silly driving, up the ramp onto the Stena Fantasia.

Bessy seemed to like commanding deck space on the ferry, looking as she did rather conspicuous amongst the "Euro-boxes" representing the rest of her peer group. Enjoying all the attention she was getting, she just sat in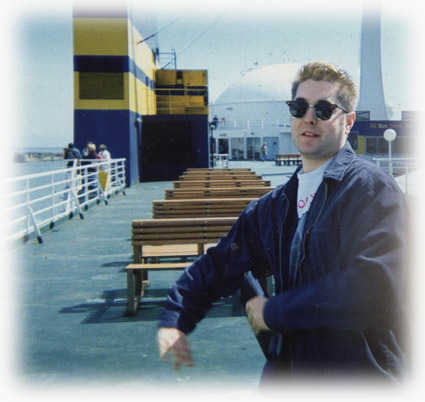 her gleaming red livery, patiently waiting for her two occupants to return.

France is a strange place. Firstly, you're on the other side of the road- Then, there are the constant furniture stores at the edge of the motorway, displaying huge "Meubles" signs in an attempt to lure you inside. No Blue Boar egg and chips on these roads - just as many smoked glass coffee tables as you can buy. Finally, you are overcome by a feeling of space. Lots of cars, lots of motorway, lots of furniture stores, but lots of space. We drove on, through the petrol-filler-cap-losing town of Reims to our camp-site for the night, which was pleasantly situated between the barracks and chemical works in France's Champagne capital of Epernay.

France will probably be best remembered, though, for being the place where Bessy started misfiring. We traced the fault, in Epernay, to the distributor which, when physically pushed in a certain direction, made the symptom disappear. In the end, we found that by taking one clip off the distributor cap, the car ran perfectly. It stayed like that until we got to Corfu.

Having had a tasty dose of France, we again studied the trusty atlas and decided to head for Switzerland, were we would make friends with the locals in Aigle and be told-off by the man at the camp-site (also situated next to some barracks) for attempting to give Bessy a much deserved wash.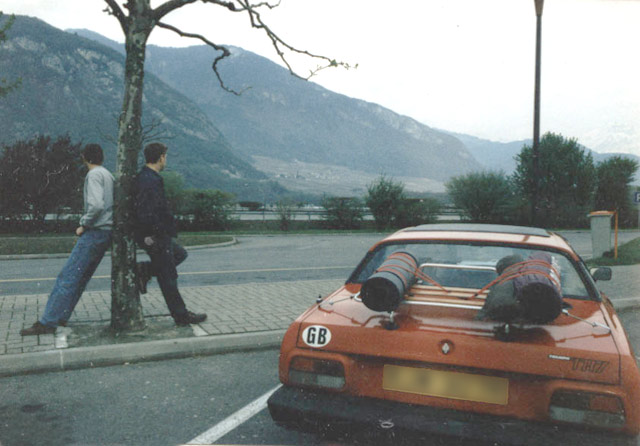 .... and so endeth Part One of John's journey!
Part Two is now online - carry on reading!